The jewelry you wear makes a statement. Besides being beautiful, each of our designs communicates a message. Designing with Keshi is a challenge because not every pearl is perfect; in fact, the beauty is found in their uniqueness and every imperfection. We combine the natural beauty of exotic Japanese Akoya saltwater Keshi with the sparkle and sensuality of sapphires, diamonds and many other rare stones.
Because of their small size, Japanese Akoya Keshi can be very difficult to string, but our company has perfected the art of drilling and stringing over four decades of commitment to craftsmanship and quality. In fact, we are the only company worldwide that meticulously designs and strings these uniquely small pearls to perfection. With exact attention to detail, each piece has been designed by skilled artisans to the very highest of standards. We guarantee our stringing with pride and assurance.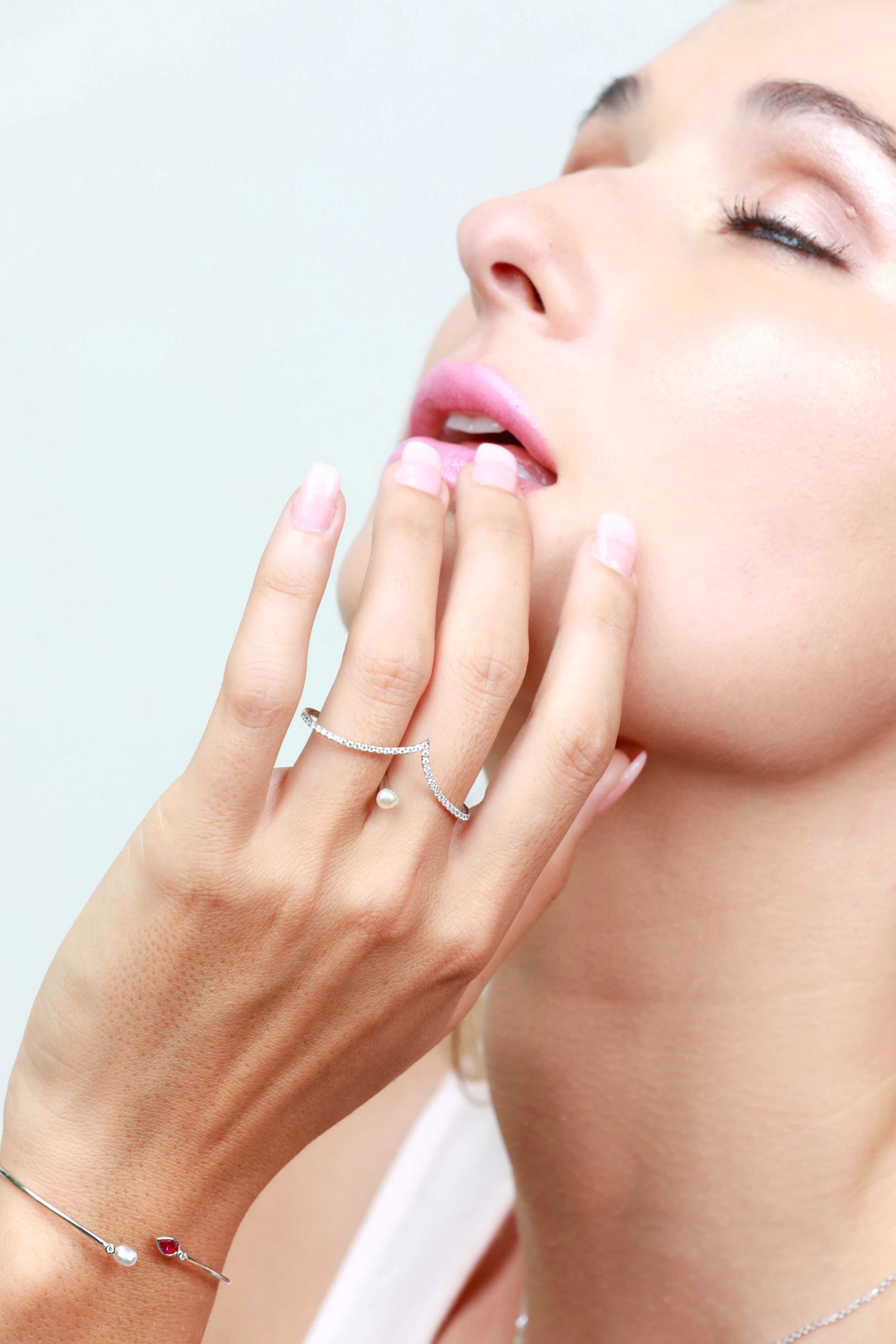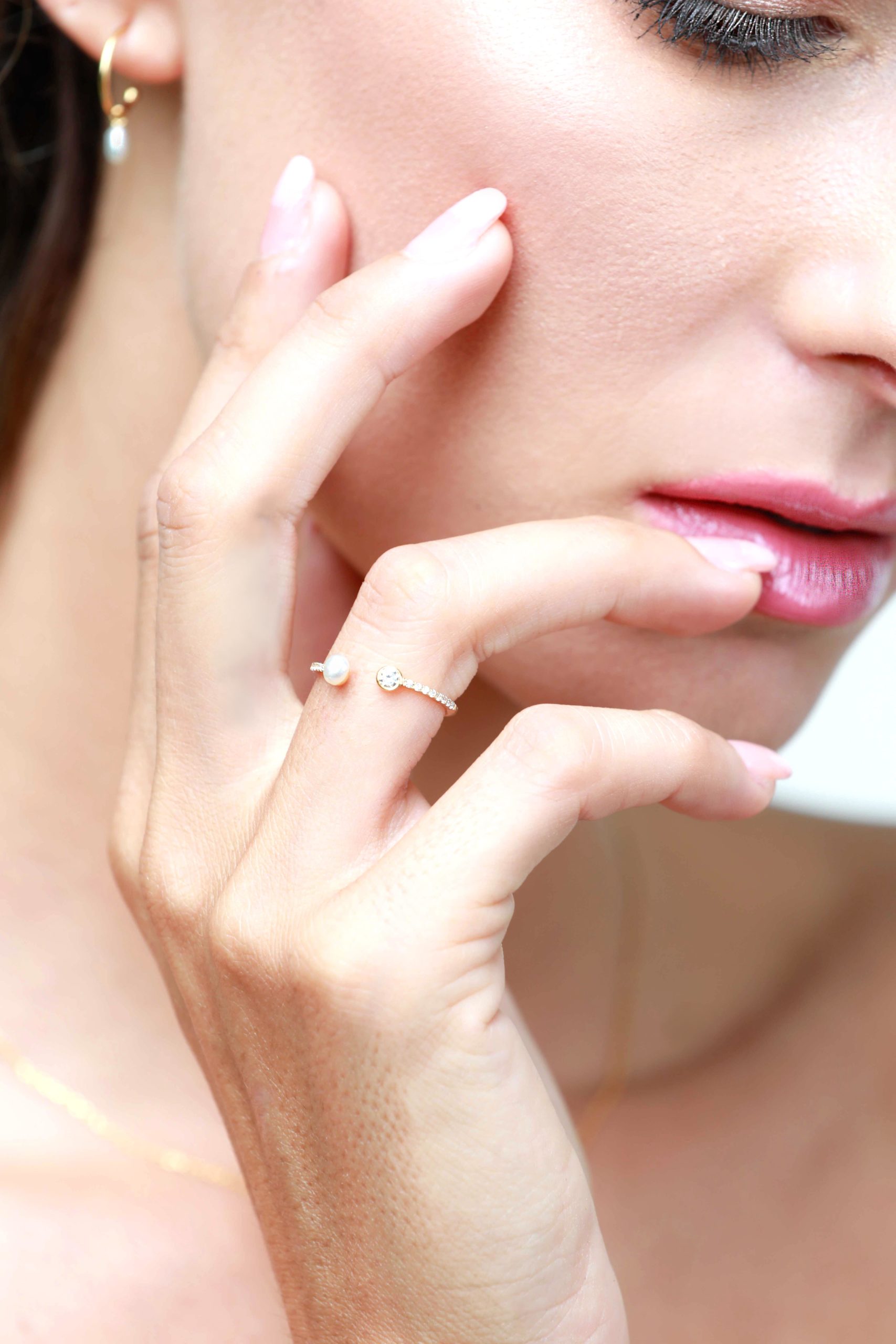 In 1956, Mr. Satish Shah, a pearl dealer from India, came to Japan in search of pearls. He soon fell in love with Japanese Akoya Keshi and proudly launched The Pearl Exporting Japan in 1962. Keshi became his mainline in 1966 when he exported a record 150,000 momme of Keshi pearls worldwide, which was more than 60% of the annual Keshi production.
Realizing that Keshi would become scarce due to mechanization of the culturing process Mr. Shah began buying all of the available Keshi in the market that he could from the late 1980's onward. In 1995, he started a line of Keshi pearl jewelry, which includes necklaces, rings, and earrings. He is proud to have a very strict manufacturing process, constantly assess our R&D. For example, we manufacture our own tools, so that each Keshi drilled and strung is of the highest standard.
Today we are striving to make the Japanese Akoya Keshi pearl a household name. We are branding Keshi as a product that is unique and rare, a product where the value has remained stable, unlike other pearls. Japanese Akoya Keshi: a product from the sea, a product that is timeless. In short, a piece of jewelry that no one's collection would be complete without.
Japanese Akoya Keshi Pearls
To explain what Japanese Akoya Keshi Pearls are, one must start by explaining what they are not: Keshi are an extremely rare form of pearl which are not found in large quantities. Discerning jewelers and customers also know that Keshi aren't freshwater pearls, which are harvested by the ton. Yet in the marketplace, many dealers are inaccurately referring to Chinese freshwater pearls as "Keshi". In fact, true Japanese Keshi pearls are from the Japanese Akoya Oyster found only in the Sea of Japan. Keshi, from the Japanese word for "poppy seed", can take seven years to form. They are created under difficult circumstances naturally and also in a controlled environment. Keshi comes in many shapes, hues, luster, colors, and sizes.
Through our new designs with South Sea and Tahitian pearls, we feel we have again captured the essence of beauty in a unique, fresh way. Our pieces range from the very simple, using only a few Keshi or South Sea pearls, to complex works of art using over 100,000 pearls. At Pearl Exporting, we carefully handpick each pearl to ensure its quality for our customers. A statement of elegance is made with each piece in our "Love for Pearls" line.